Engineering News Website
Engineering News Website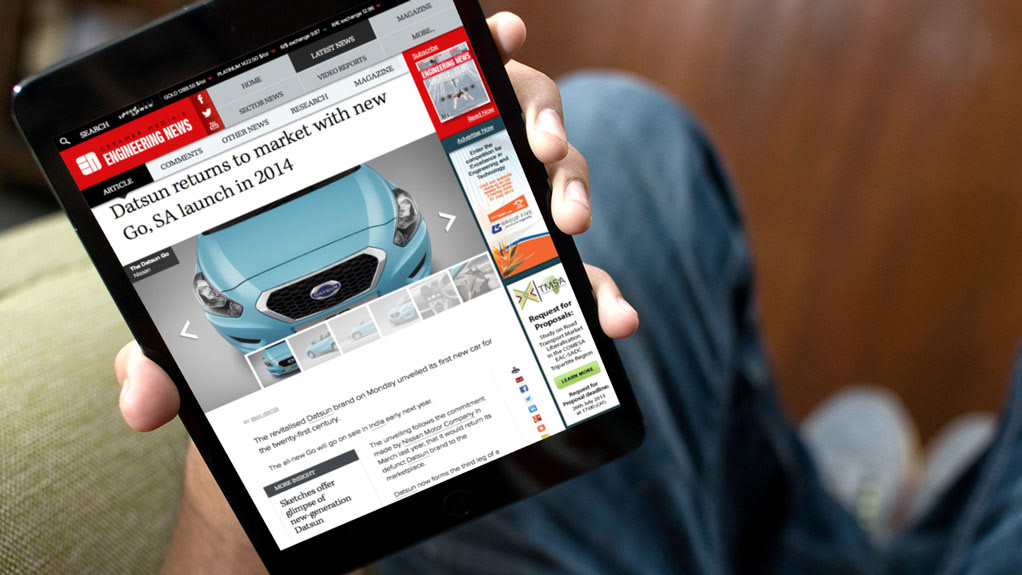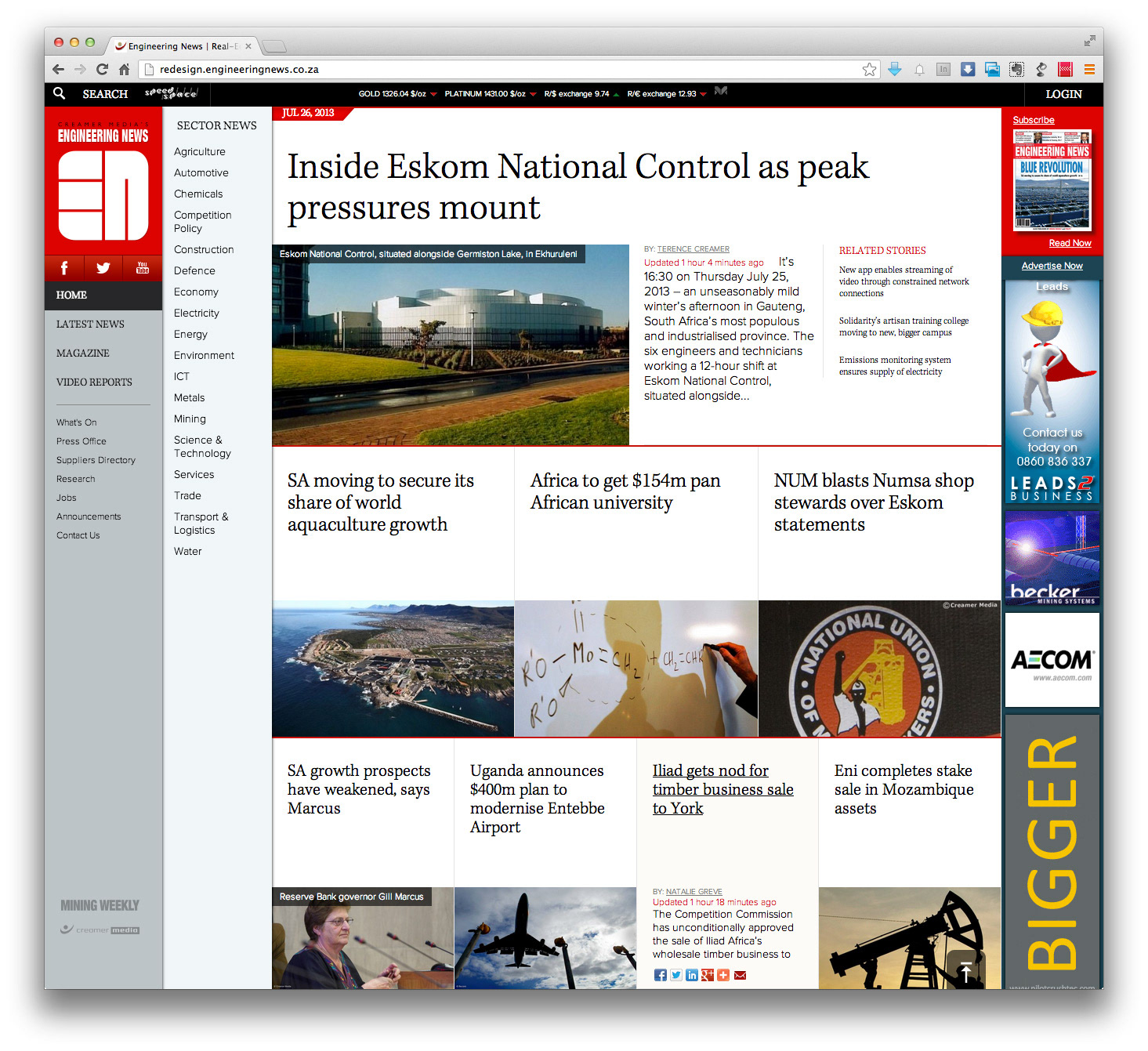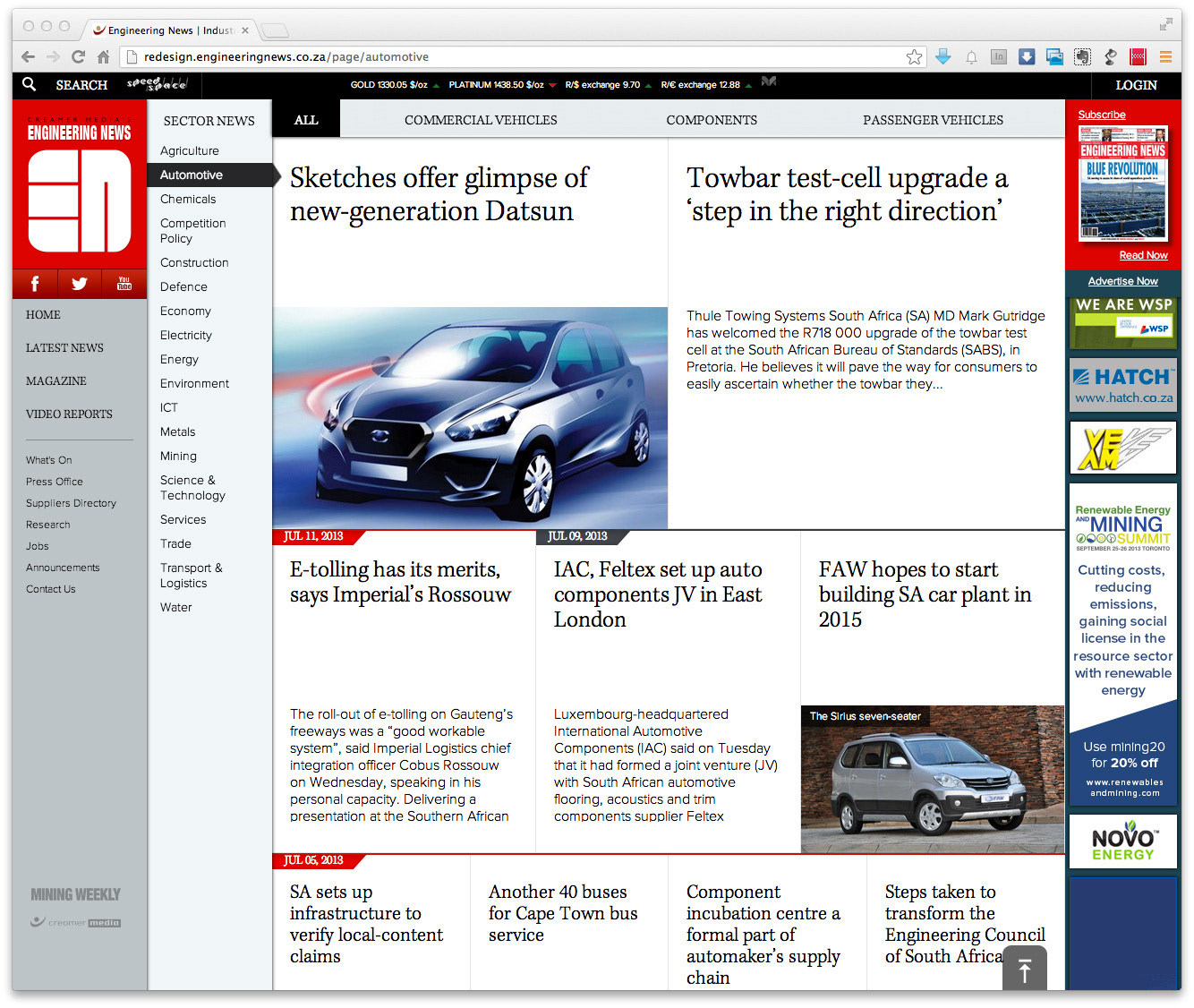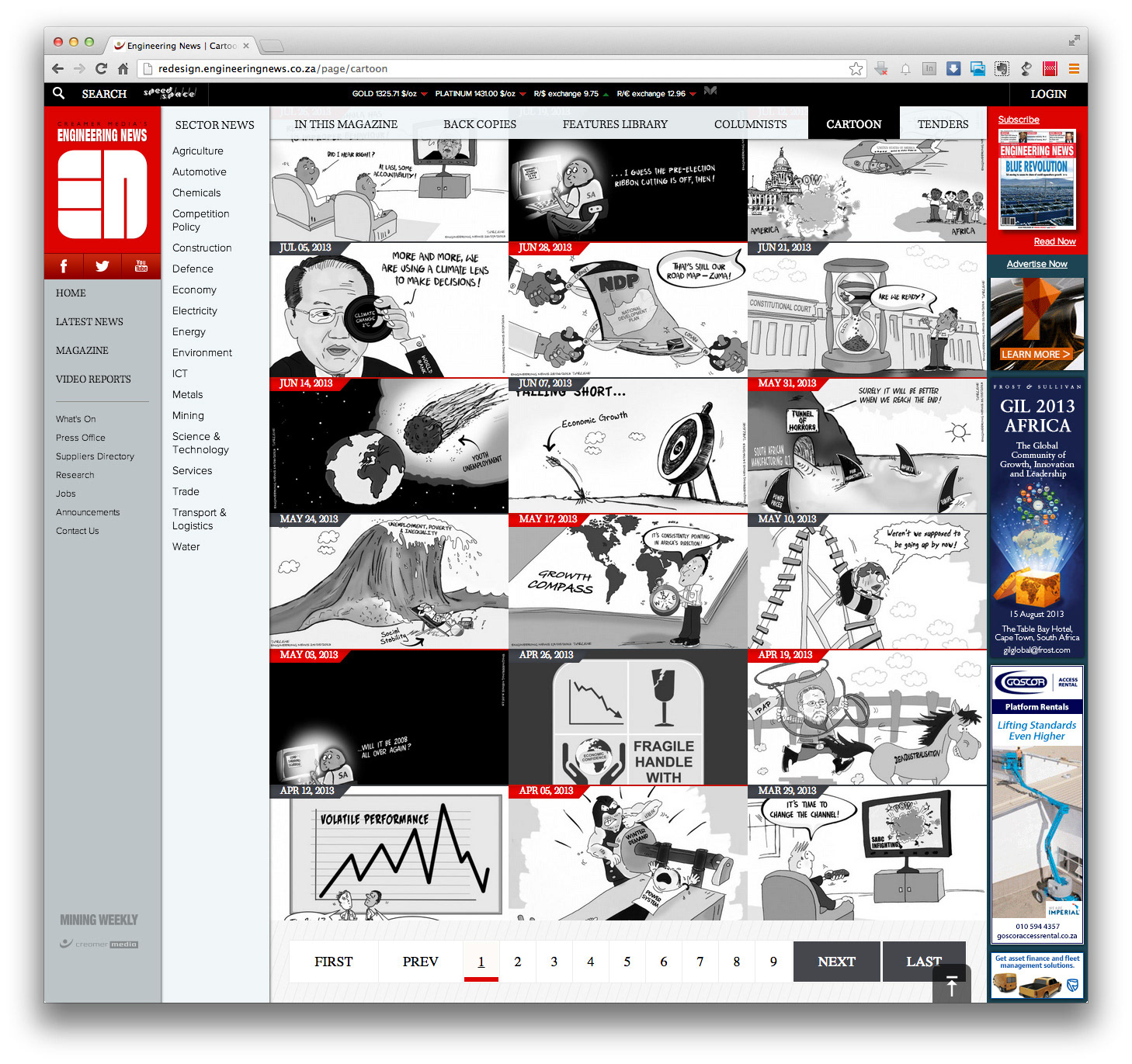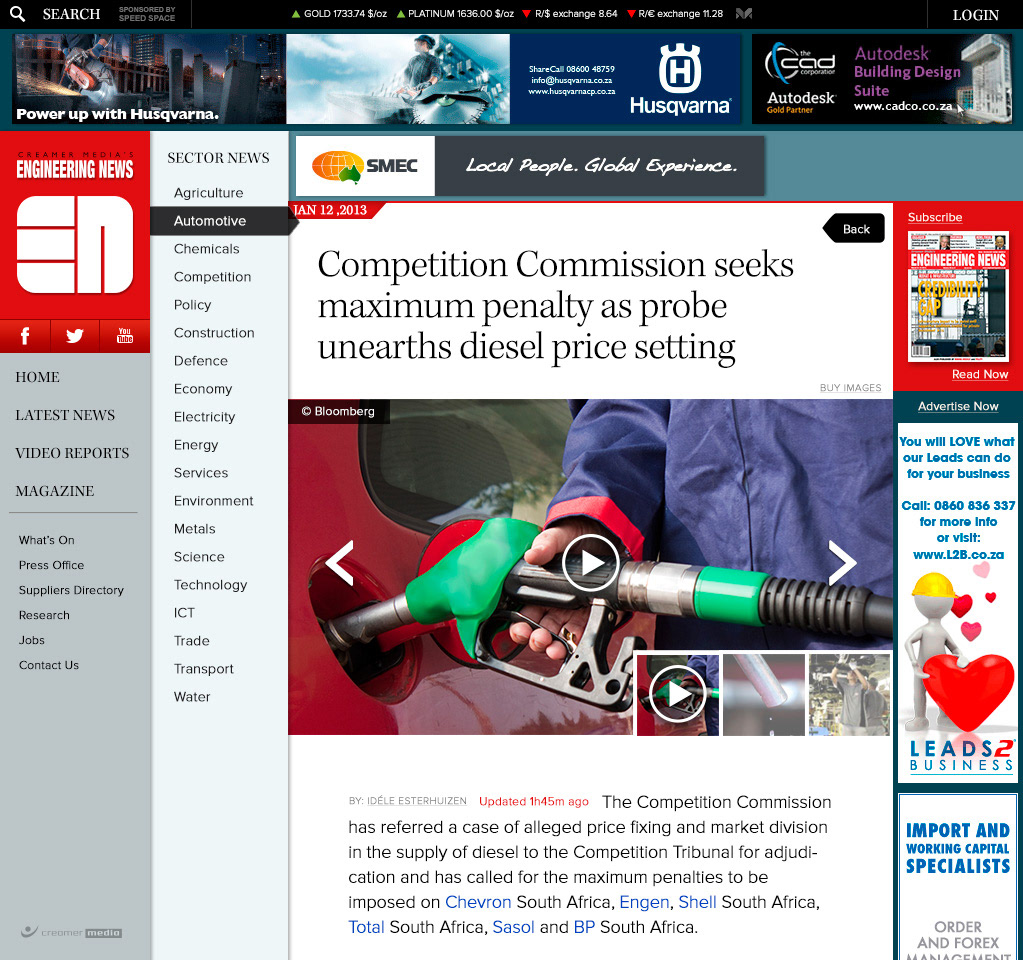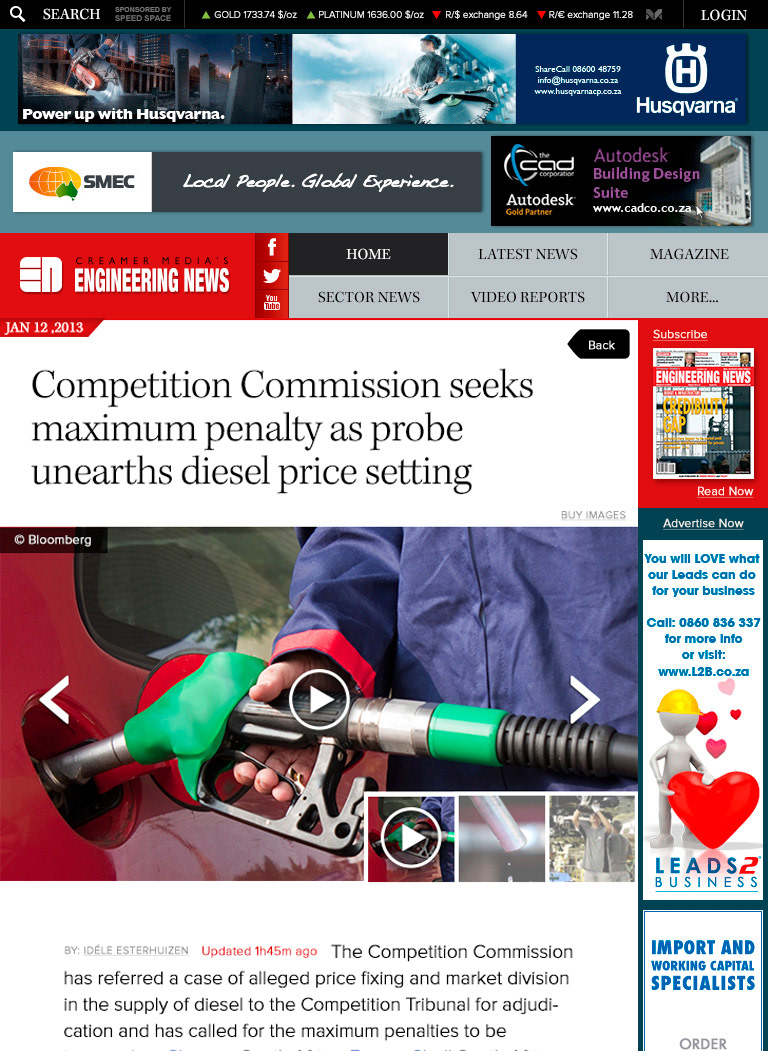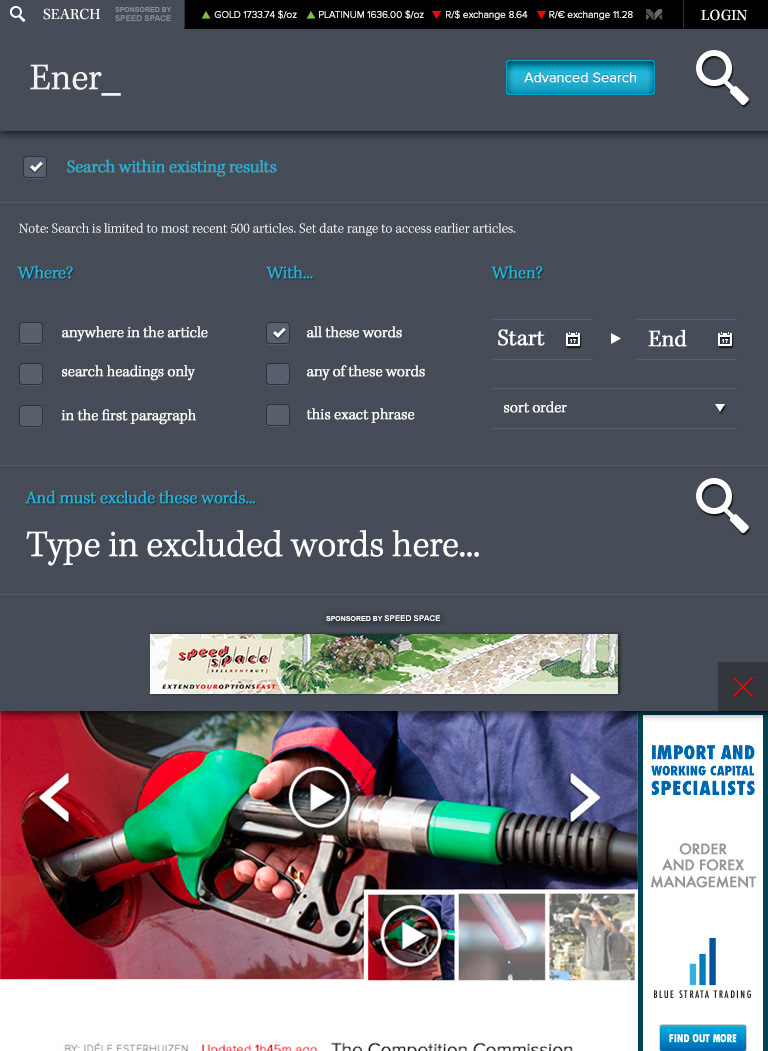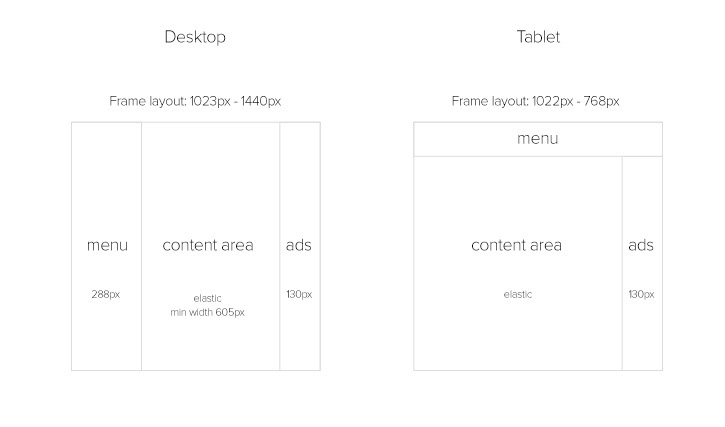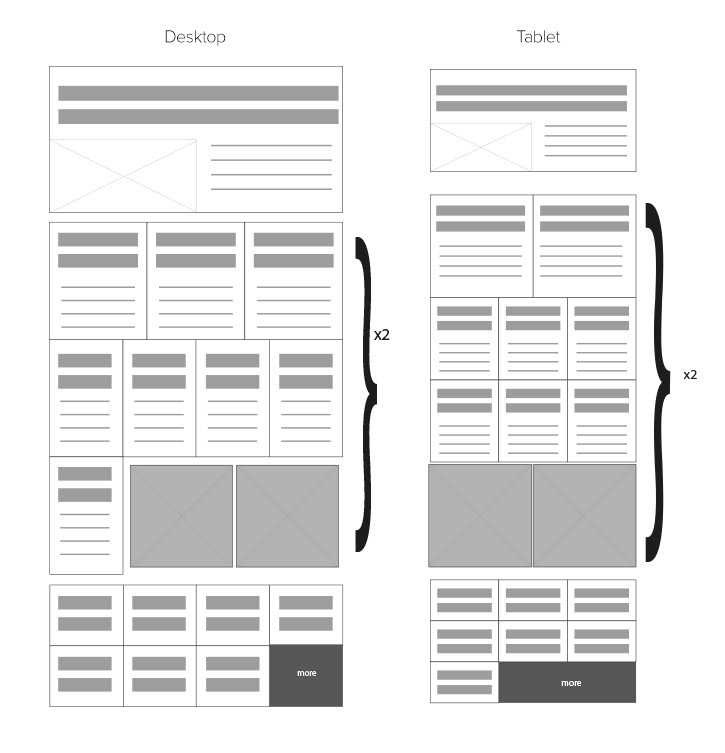 for various pages of the website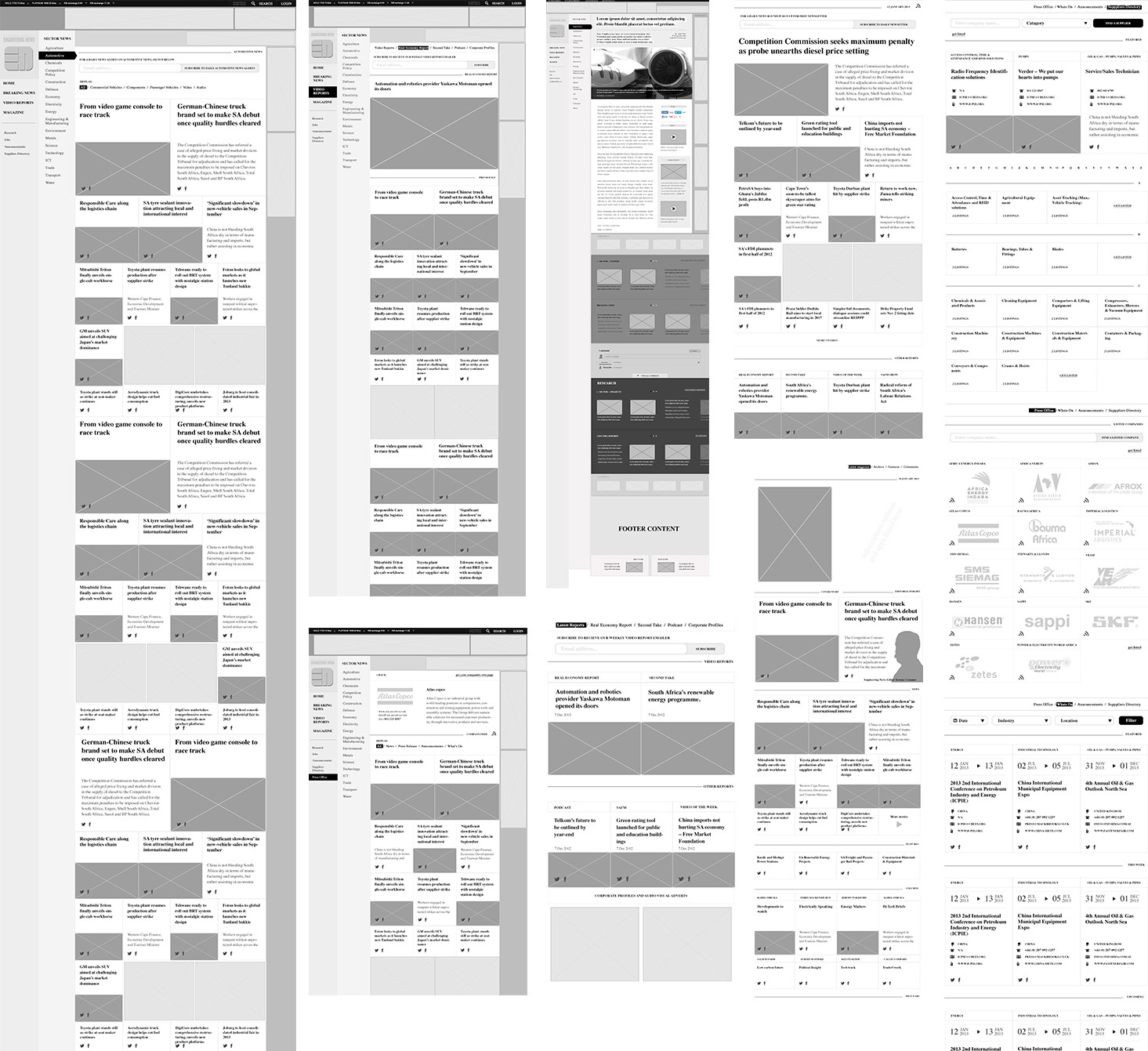 "I like the new look site, it's less clustered than the previous one and things (sections) are easier to find. It kinda does look like a mobile site to some extend, which to me is a good thing."
"Looks nice. Great improvement. What I like the most is the sector news navigation, it allows one to only read what he/she interested in. 
Keep up the good work!"
 "Alot more interactive. Headings are more visible. Menu options are better"
"...the subject matter is comprehensive and well laid out..."